All we were waiting for was a go from the big dogs. Thursday night we got that call and Steve and I headed up to meet Jonny and Andy and give you a full park on the painted horse run. Steve and I had it easy we were out at 2am. Our cat drivers got off the hill at 5am. Big props to the rest of the crew who came in and leveled everything early Friday morning.
Without us knowing, Friday night Andy and Jonny added another high flat box and a C to down box. We had mentioned it but didn't think it'd be easy to work it in with the limited snow pack. In my opinion the C to down rivals the gong on the fun factor. Big ups to Andy and Jonny for going above and beyond. That's what happens when the guys grooming the park actually ride the park everyday. They're just as excited to hit new features as the rest of us!
Check the pics and give us some feedback.
Andy doing his best to build us a start mound.
Moving rails 1am.
The following is the current line up of features in the order they are shown. Enjoy.
Up to Down box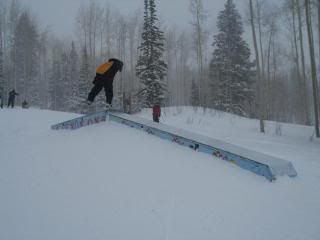 Flat Up Flat to Down box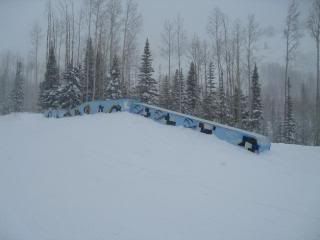 Mani-pad
New for 80/09 Down Flat Down city style narrow box.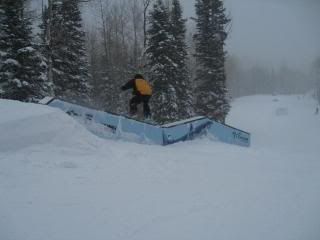 Dance floor- Up
20ft Picnic Table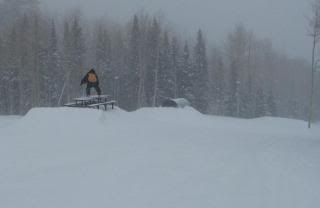 6FT tall Corrugated Pipe (multiple take-offs)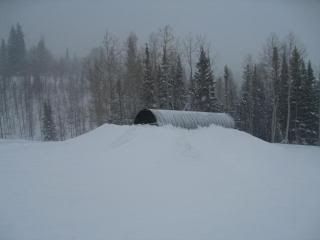 Down Rail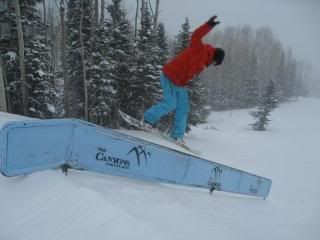 Banana Box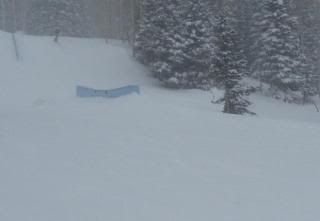 Jump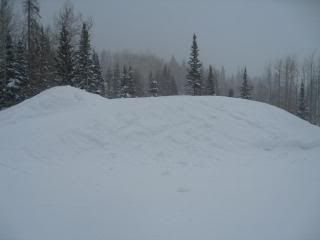 Left side- Tall straight box to tranny
Right Side- My new favorite feature C-Box to Down Box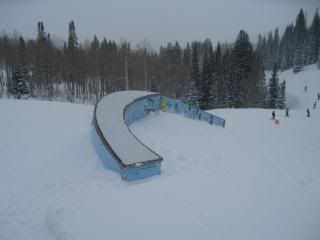 P.S.Don't forget the high fives!